Hummus is a healthy side dish or a starter. Use it as a dip for carrots, celery,crackers, etc.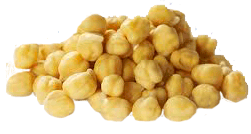 • Throw a can of organic
CHICK PEAS

into a blender with about 1/3 of the liquid.

• Squeeze in the juice of a LEMON

• Add a few tablespoons of TAHINI and fresh GARLIC to taste.

• Blend into a paste, adding some OLIVE OIL & SEA SALT if necessary.

• Top with PAPRIKA and eat.

Make a day before so the flavors will blend.
Add hot pepper, olives, or any other flavoring of your choice.